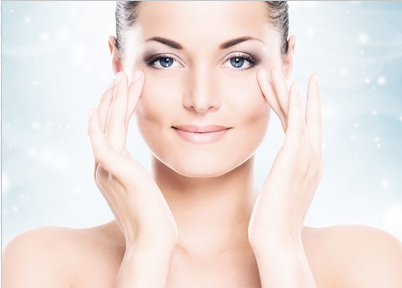 It's often said that the eyes are the windows to the soul, the tell-tale signs of our lifestyle often show themselves around the eye area. They are important sensory organs, in turn making the surrounding skin much more sensitive. As they are an area of the face designed to collect light, the skin is much thinner. This highlights how important it is for us to take extra care.
​
Many of us are putting our eyes under added stress daily without even realising. We are a generation of screen oglers. From the TV and computer to phone and tablets etc, our eyes are constantly squinting and straining for hours on end which will be stretching and pulling on the delicate skin.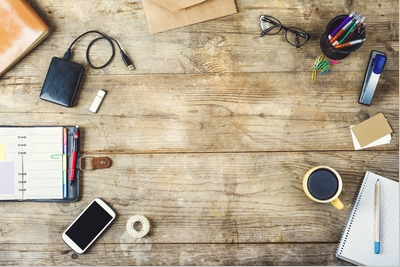 There are also the glasses wearers, not only do we spend our days squinting and straining first thing in the morning but we then weigh down our under-eye area with glasses frames all day long and as they are worn every day often for several years, we are sometimes guilty of not cleaning the actual frames as often as we should. Considering they actually sit on such a delicate area of our face, it's pretty important.
​An indicator of our vitality, the eyes are very sensitive and the skin itself incredibly thin, much more so than any other area. This in turn makes the skin around the eyes fragile and more prone to dryness, ageing and showing our inner fatigue. A slight bit of darkness or puffiness and suddenly we are perceived as unwell, or tired. The lower eyelid is not as mobile as the upper, so the muscles in that area and not as thick. Our skin is thickest in the areas where most contact occurs, the areas we use the most such as hands, feet etc. So whilst the thin, delicate skin in the eye area serves a biological purpose, it requires a very different type of care to the rest of the skin on the body.
​Us Brit's also love a good tan, we see it as a 'healthy glow' but the irony is that a tan is really not healthy for our skin at all, and over exposure to the sun can wreak havoc on the skin, particularly the very thin skin around the eyes. Whilst you may be able to exfoliate and treat that skin on your body until it's repaired and nourished again, the eye area is much more sensitive, so it is crucial to protect it with a good SPF when spending time in the UV rays.
Of course the first thing most people think of is an eye cream. Many of get to an age where we become conscious of our skin and the secrets it reveals, and we go straight for an eye cream without really knowing why or what the real benefits are. There are many people who think eye cream are just more expensive moisturisers in smaller packaging, but that isn't the case at all.
​Dermatologist Patricia Farris, MD, a clinical associate professor says "Eye creams are formulated specifically for the delicate skin around the eye…they have a lot of active ingredients aimed at the problems we see around the eyes."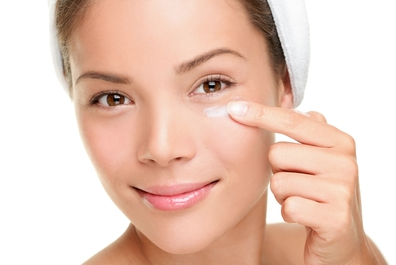 The Katherine Daniels Cosmetics Multi-Tasking Eye Balm is a melt-in balm the brings a soft, smooth finish to the delicate eye area. An extra fine and silky texture cushions the area without leaving it feeling greasy. It's key active ingredients bring radiance and lift the eyelids, working against puffiness, dark circles fine lines and wrinkles. Ingredients include the anti-oxidant and anti-free radical Vitamin E, extracts of Evodia Rutaecarpa for brightening and anti-inflammatory effect, Persian Silk Tree Extract to condition the skin, reduce wrinkle intensity and work towards lifting drooping eyelids and also Candelilla, Jojoba and Rice Bran to create the hydrating, plumped and smoothing effect of this wonderful balm.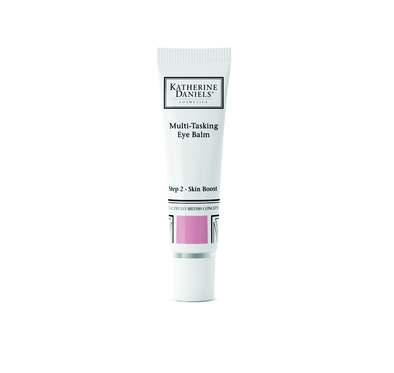 If you're looking for a more instant result, the new Katherine Daniels Instant Effect Eye Mask is the perfect quick 20 minute fix treatment for plumping, brightening and smoothing the skin around the eyes. This salon strength, Instant Effect Eye Mask is activated right before you use it.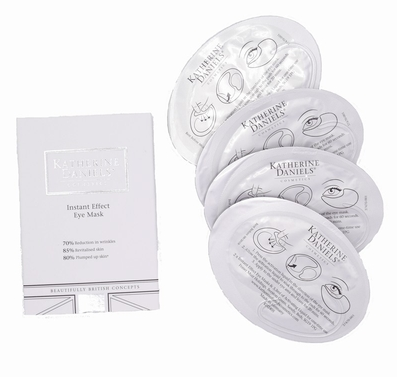 Using freshly combined concentrated Sea Kelp and a Mineral Complex, saturated with hydra-boosting Hyaluronic Acid, this superior anti-ageing eye mask delivers instant visible results after just one use, and sustained visible effectiveness if used two times per week. The skin around the delicate eye area will look visibly luminous, plumped and smooth and will feel hydrated, firm and revitalised.
Don't just take our word for it, the clients have been sending in their before and after photos and the results are A-MA-ZING!
Investing in a specifically created product for the eye area is paramount to optimum skin health. Your eye regime will work well alongside… A good sleep, clean hands so you aren't transferring bacteria to the face when touching it during the day, being gentle with the delicate area- no dragging that lovely skin and undoing your hard work, avoiding over exposure to the sun and using that as the perfect excuse for wearing those fabulous oversized sunglasses!