Beauty From Within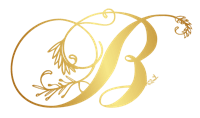 A fresh approach to beauty and well being. Rejuvenated are delighted to be able to bring together exciting, highly effective products that can really make a difference to how you look and feel. It is important to create products that are 100% natural with traceable and ethically sourced ingredients. Jan Bromley Beauty invites you to try them for yourself and would love to hear your feedback.
---
It's the amazing results experienced by Jan Bromley herself combined with the "beauty from within" philosophy that has led Jan Bromley Bespoke Beauty to stock these incredible products.
Collagen Shots anti-ageing drink are packed with peptides and a range of highly potent nutritional products with 100% natural ingredients to help you look and feel fantastic.
After 40 years in the beauty industry, Kathryn Danzey is the person that professionals go to for advice, she has broken boundaries and delivered innovative concepts. Kathryn has worked on the emerging theory of beauty from within for over a decade and now brings a range of products to the market.
Rejuvenated is about looking and feeling great, we recognise the fact that we are not always going to eat the healthiest of diets or go out and exercise every day. We provide easy to use high performance products formulated with the best ingredients to make a difference to skin and lifestyle to make looking good so much easier.
Rejuvenated have created products without compromise, easy to use formulations that really make a difference to how you look and feel on a daily basis. The team consists of nutritionists, scientists and doctors working together to give you 100% natural goodness with fantastic results.