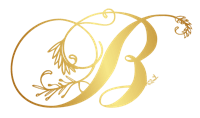 JAN BROMLEY
BESPOKE BEAUTY TREATMENTS
Welcome to Jan Bromley Bespoke Beauty; I am here to make you feel beautiful inside and out. Here at Jan Bromley Bespoke Beauty you will find that I pride myself on the level of service for all treatments I offer and the quality of product ranges I work with. I only use products and provide treatments that I strongly believe will work for you, I know this because I use them myself.
With me as your Skincare Therapist, you get a holistic experience each time you visit. My clients don't come to me just for the skincare treatments and products, they come to me for the level of care, attention and professionalism I offer.
Beauty Treatments
I offer a wide range of high-quality Skin Care Treatments in St Neots. These include the new and exclusive Photo Dynamic Therapies by Katherine Daniels, the first Medical Grade LED treatment system with high density diode technology made available to skincare therapists.
Together with Katherine Daniels I want you to have 'Better Skin for Life.' With this goal in mind, all Skincare Treatments combined with the advanced ingredients within the Katherine Daniels products will treat the cause of your skin concerns as well as the visible symptoms that you can see, from Deep Cleansing to Anti-Ageing.
I also offer aesthetic skin care treatments including Cosmetic Chemicals Peels, Mesotherapy and BB Glow Therapy. The more traditional beauty therapy treatments such as waxing, manicures, pedicures, gel polish, polygel, LVL Lashes, Skinny Tan and more are also available.
If you are unsure of the right Skincare Treatment for you, why not give me a call. I will be happy to discuss your concerns and needs before recommending the correct treatment, tailored for you.
---
Beauty Products
Your treatment doesn't end when you leave the salon though. To continue treating your skin and to maintain 'Better Skin for Life' between treatments I recommend Katherine Daniels products for use at home.
Say goodbye to long complicated skincare routines, and hello to our 4-step prescription process. The Katherine Daniels formulations enhance the way your skin works and the advanced ingredients will continue to treat the cause of your skin concerns as well as the visible symptoms that you can see. This range is available online or from the salon.
In addition to topical skincare I stock Rejuvenated Products – "the secret to beautiful, brighter, glowing skin, to enjoying bags of energy and vitality, to living a healthier, happier life". Rejuvenated is a British nutraceutical and award-winning brand specialising in multitasking 'beauty from within' supplements, designed to boost your body from top to toe.
Gift vouchers are also available, for a specific treatment or for a monetary amount. Why not treat a loved one to a skincare treatment in St Neots.
I will never sell or promote a beauty product I have not used or do not believe in. You can rest assured when you purchase your beauty product from me, you will not be left disappointed!