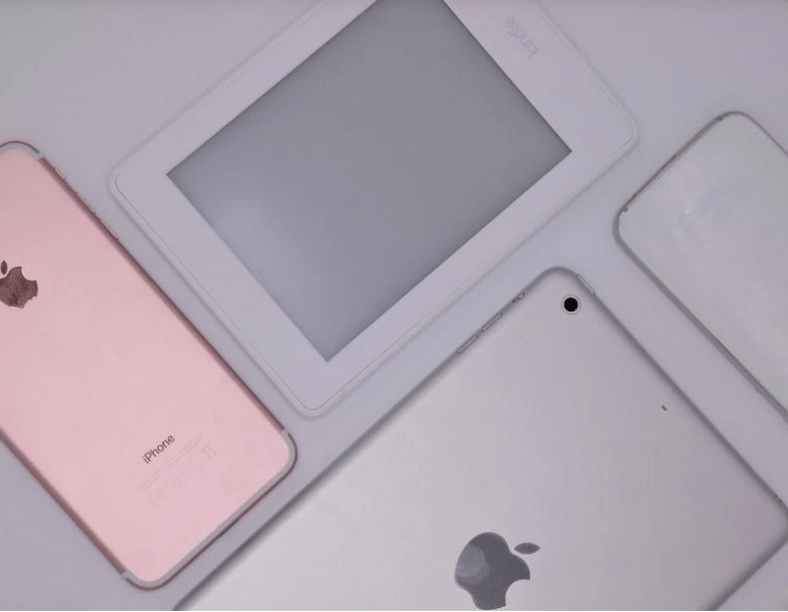 As skincare Experts with over 65 years' experience in the professional beauty industry, we are always asked our advice, we love to share our knowledge and experience with you all.
We all know a little about the damage that UV rays from the sun can cause on our skin and we are learning more about the harmful effects of pollution on our skin, but did you know that the evolution of technology means there is a new, not so silent skin aggressor which may be just as damaging to our skin as UV and pollution?
​
Now it's the turn of our computers, smart phones and other smart devices (including television) to come under scrutiny, as the blue light (HEVL) which they emit is recognised for the damage that it causes to our skin.
What is Blue Light?
Blue Light or HEVL (High Energy Violet Light) refers to the blue/violet band of visible light which may pose a significant threat to our complexions. HEVL is not associated with sunburn, however studies have shown that it may accelerate skin ageing and even contribute to the development of patchy pigmentation marks on our skin.
​
Exposure to HEVL (or Blue Light as it is more commonly known) leads to reactive oxidative stress within our skin. This can contribute to the degradation of the lower levels of your skin and your skins youth mechanisms and proteins such as collagen, elastin and hyaluronic acid.
​Where is Blue Light Found?
HEVL is present in day light and also visible as the glare from our electronic devices; Televisions, laptops, tablets and smartphones.
The Katherine Daniels Solution
​Introducing the Daily DNA Defence SPF30. Designed to give you daily protection against environmental ageing in one effortless step.
Not only does it offer an SPF30 protection against UVA and UVB sun rays, but our weightless, non-greasy skin veil is formulated to help protect your skin against damages caused by Blue Light and pollution.
We have formulated it to be fragrance free and non-comodogenic, ideal for even the most sensitive of skin. Incorporating the latest technology available in skincare, we have worked tirelessly with our team of skin scientists to develop and include our DNA Defence Enzymes. These enzymes work to defend and repair your cell's DNA during and after exposure to UV, Blue Light and pollution.
This means from the brightest beach to the murkiest city, you're protected!
​
So in the workplace, on holiday and even at home in front of your TV or scrolling through Facebook and Instagram, the Daily DNA Defence – SPF30 has you covered- literally.
​How does it Work?
Broad Spectrum UVA and UVB protection – UVA are the skin ageing sun rays, also responsible for the formation of sun-related dark, patchy, pigmentation marks. UVB are the rays which burn our skin. Our invisible skin armour will give high protection from both UVA and UVB as well as protecting our skin from pollution particles (urban and rural) and from blue light.
Daily Defence Enzymes – Defend your skin cells DNA during UV, Blue Light and pollution exposure and form another level of protection for your skin against the formation of pigmentation marks which over-exposure to all of these may stimulate.
After Exposure – Our Daily DNA Defence Enzymes then go on to repair your cells DNA and start to eradicate scavenging free radicals thanks to the anti-oxidants within our formulation.
Calming Chamomile – Soothes redness caused by UV radiation and pollution.
Vitamin E – Brings more anti-oxidant properties to keep those scavenging free radicals under control.
Daily DNA Defence SPF30, 50ml
£49.00
Author
Kristie Furniss
Co-Founder Katherine Daniels Cosmetics